Our business is built on incomparable customer service, unmatched experience and exceptional attention to detail with a focus on safety. Trusted for our knowledge and capability, we are regularly sought out by leading manufacturers to provide expert evaluation and feedback for product testing and troubleshooting.
Our work takes us throughout Florida, the mid-Atlantic states, Bahamas, Caribbean and Central America, providing expert installation and service of navigation, communications and audio-video systems on the finest boats on the water.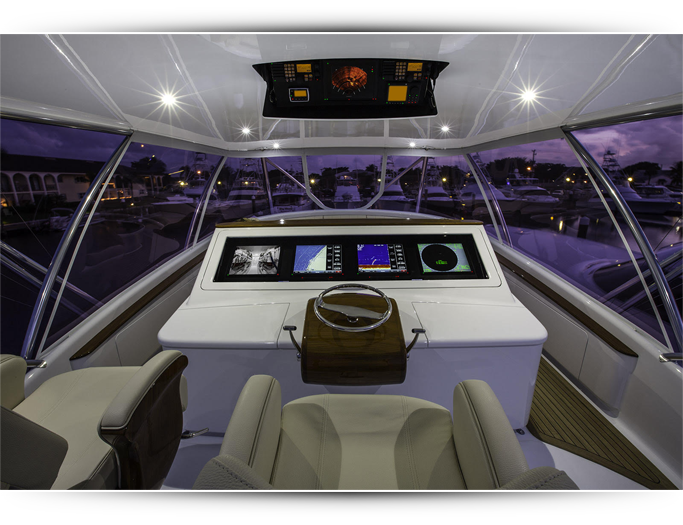 Custom Marine Electronics specializes in cutting-edge navigation systems specifically designed to accommodate each vessel's usage plan. LEARN MORE >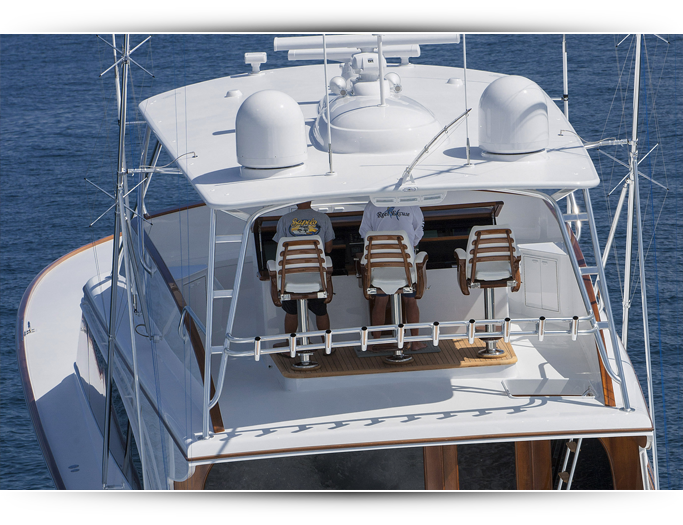 The selection of communications components is an important decision dependent upon a customer's travel, entertainment and safety needs. LEARN MORE >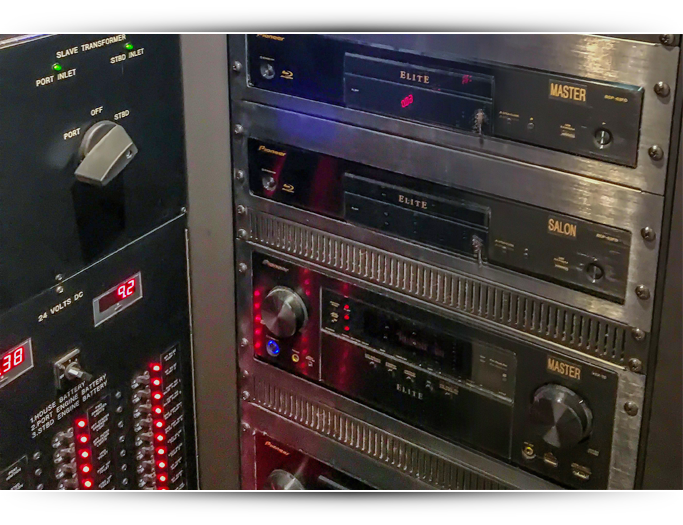 There's nothing like a mind-blowing entertainment system to keep the crew in high spirits after a busy day on the water.
LEARN MORE >
Operating out of Stuart, FL and Manteo, NC, Custom Marine Electronics is committed to providing expert marine electronics services including navigation, communications and audio-video installations and service to boat builders throughout Florida and North Carolina, including Martin County FL, Palm Beach County FL, Broward County FL and the cities of Stuart FL, Jupiter FL, Palm Beach FL, West Palm Beach FL and Fort Lauderdale FL, as well as Dare County NC and Beaufort County NC and the cities of Wanchese NC and Beaufort NC.
Proud to be Associated with the Finest Names on the Water
Let's Discuss Your Next Project
We are proud to be associated with the finest names on the water, including ACR, Aigean Networks, Airmar, Aydin, Bayliss Boatworks, Briggs Boatworks, Carlisle & Finch, F&S Boatworks, FLIR, Furuno, Fusion, Garlington Landeweer, Garmin, Icom, Integra, Jim Smith Boats, JL Audio, KVH, L&H Boats, Scarborough Boatworks, Simrad, Speakercraft, URC, and Willis Marine. 4406 SE Commerce Ave. Stuart, FL 34997 | 772-210-5832
Contact Us Today